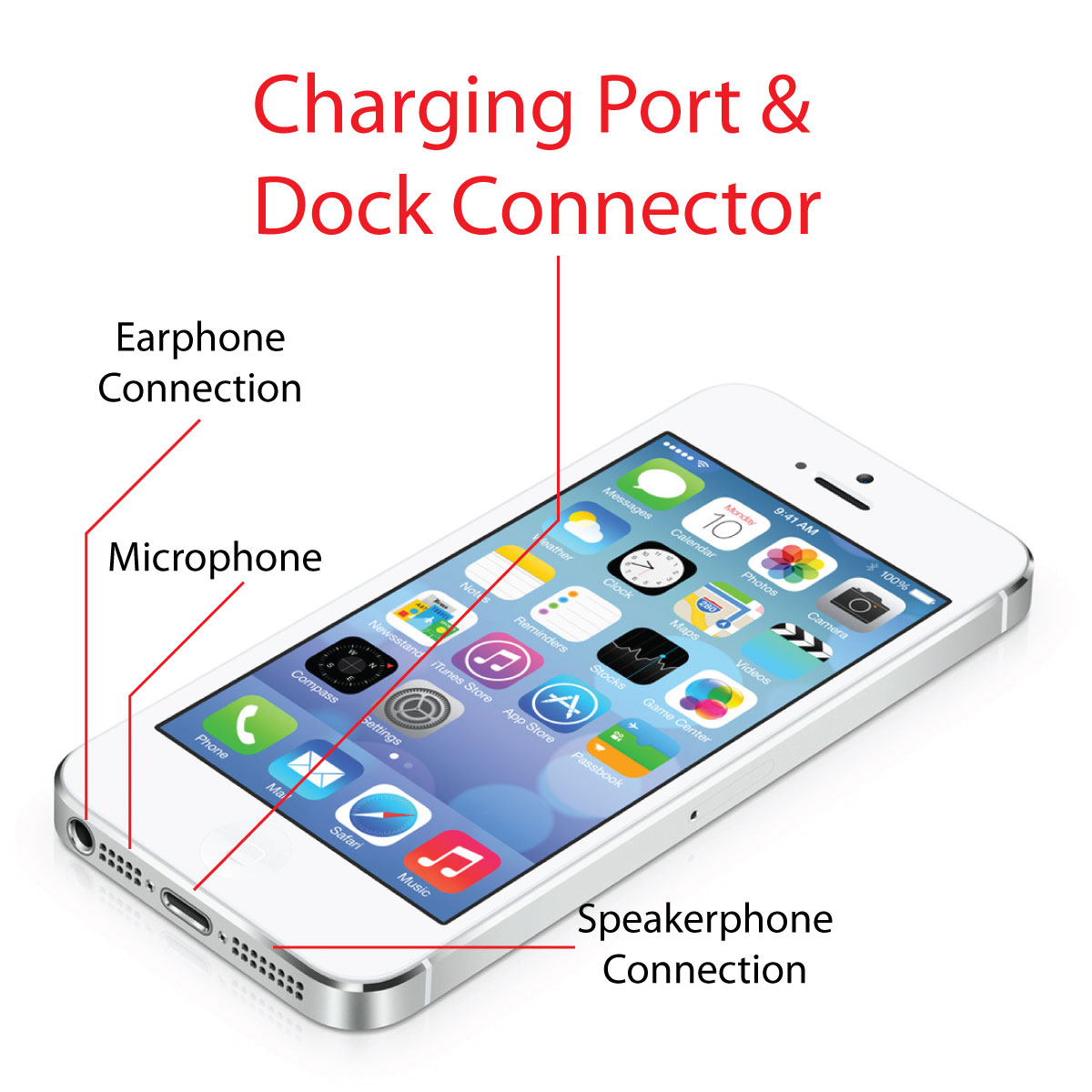 iPhone 4 Data & Charging Port Repair Service
iPhone 4 / 4S Data Connector Charger Port + Antenna Flex + Microphone + Buzzer Ringer Speaker Repair Service
iPhone 4 Data Connector Charger Port + Antenna Flex + Microphone + Buzzer Ringer Speaker Repair Service
Brand New OEM iPhone 4 Data Connector Charger Port + Antenna Flex + Microphone + BuzzerRinger Speaker.
Quality material, premium craftsmanship.
100% Perfect fit.


Replace your Apple iPhone 4 broken, damaged or cracked iPhone 4 Data Connector Charger Port + Antena Flex + Microphone + Buzzer Ringer Speaker with new one.


This repair can solve these additional issues: non working home button • damaged microphone • loss of vibration • no charging ability • no display in iTunes
Compatible with:
Apple iPhone 4S 16GB
Apple iPhone 4S 32GB
Apple iPhone 4 16GB
Apple iPhone 4 32GB
AT&T (GSM)
Verizon (CDMA)
Sprint (CDMA)
Black and White Available
What You Are Purchasing:
This is for iPhone 4 Data & Charging Port Repair Service provided by iPlayPower. The cost includes all parts and labor, and a 90-day warranty. If the part fails in any way from normal use (Not abuse, or new physical damage), just call or schedule a repair to bring it back and receive a new replacement.