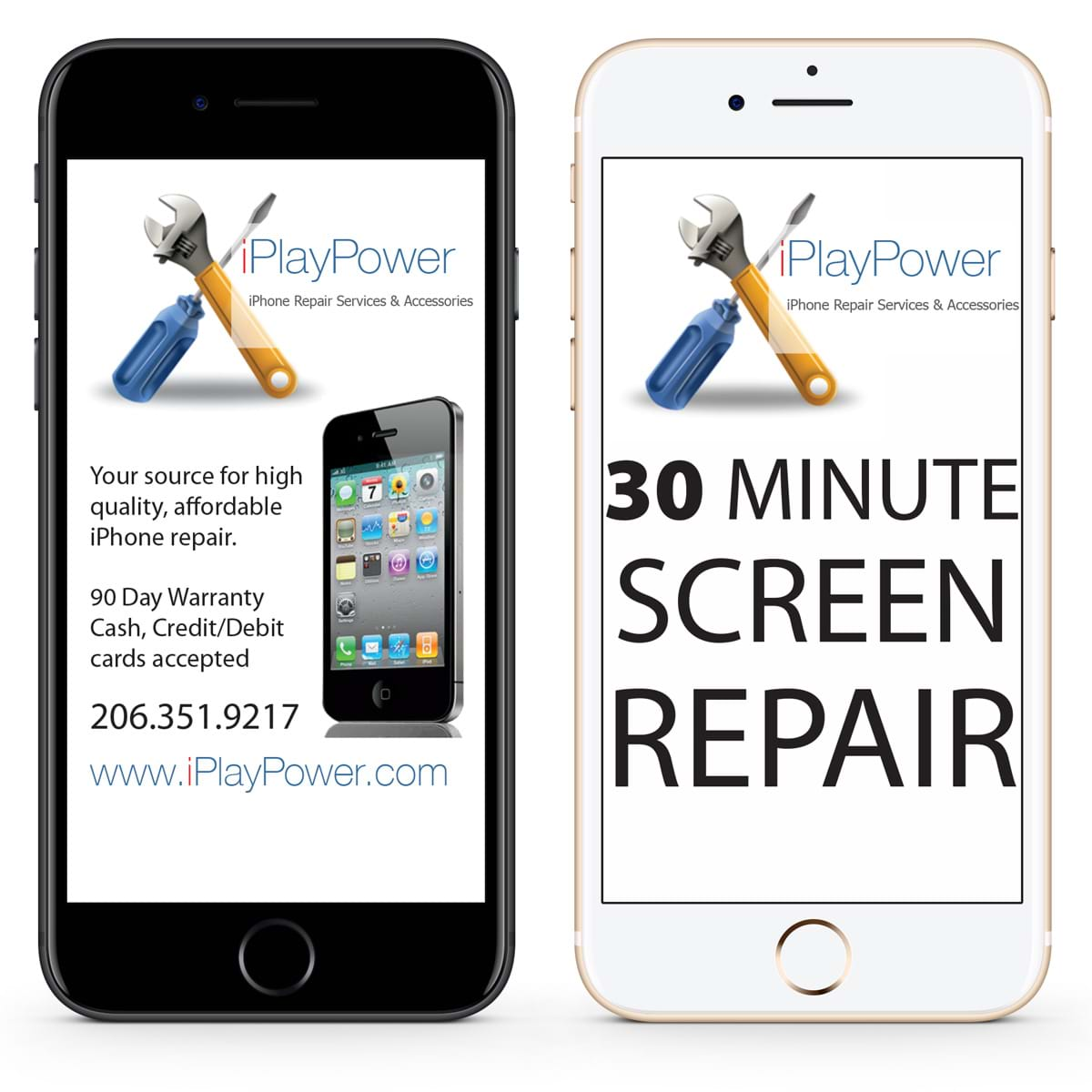 Apple iPhone 6S Cracked Screen Repair
Broken iPhone 6S Glass Only Screen Repair. This will fix your iPhone 6S cracked screen using a High Quality replacement screen. This is the best choice if you do not have any LCD damage.
Looks like you followed an outdated link to this product. Please click the button below to select the current page for this.
Apple iPhone 6
Warning! Well Done it Works.
Warning! Better check yourself, you're not looking too good.
In stock
Apple iPhone 6S Cracked Screen Repair
Get your broken, damaged, cracked, or unusable iPhone 6S screen repaired by iPlayPower and get a High Quality replacement screen for your iPhone 6S.
To qualify for this repair service, your iPhone 6S must not have ANY damage to the LCD (the part that show the image). No Lines, discoloration, missing or dead pixels, etc. If you do have LCD damage, you have two options. you can upgrade your repair to receive a Original Apple LCD and touchscreen, or you may select our aftermarket screen repair service for your iPhone 6S.
To preserve Touch ID functionality, your home button is removed from your old display and is installed in the new screen of your iPhone 6S. Your front facing camera, ear speaker and proximity sensor are migrated to your new iPhone 6S screen replacement. If these components are damaged, they will be replaced and additional charges will occur.
iPlayPower iPhone 6S Cracked Screen Repair Includes:
High Quality Replacement iPhone 7 screen

Migration of your existing home button, front facing camera, and associated parts to your new iPhone 7 replacement screen


Tech Specs:
Screen Size: 4.7"

Resolution: 1334x750 pixels, 326 ppi pixel density
Compatible Models:
What You Are Purchasing:
This is for Apple iPhone 6S Cracked Screen Repair provided by iPlayPower. The cost includes all parts and labor, and a 90 Day warranty. If the part fails in any way from normal use (Not abuse, or new physical damage), just call or schedule a repair to bring it back and receive a new replacement.