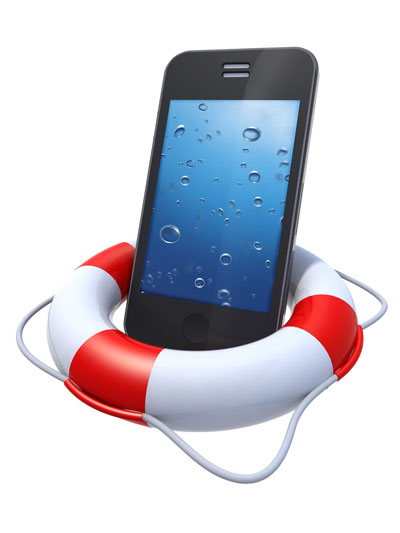 Water Damaged iPhone Data Recovery
iPlayPower has iPhone Data Recovery services to recover the precious data within your Water Damaged iPhone. This service is a "no-fix no-fee" repair, meaning, if there is no recovery of data, you will not have any charges and your deposit will be refunded to you.
If your iPhone has suffered from water damage, you will need honest professional assistance to have your iPhone fully functional again. Getting an honest assessment of the damage is the first step. Depending on the type of liquid your iPhone came in contact with plus the length of time it was exposed or submerged will factor in the decision to either repair or recover the data in your liquid damaged iPhone. For the lucky, a new Battery, Dock Connector, Screen Replacement, contact cleaning, or a combination of those parts and services can fix your water damaged iPhone. Sometimes, the damage is too great (more then the value of the iPhone) and you would like your Photos, Contacts, e-mails, and other important data to transfer to a new device.
What You Are Purchasing:
This is for Water Damaged iPhone Data Recovery provided by iPlayPower. The cost includes all parts and labor, and a 90 Day warranty. If the part fails in any way from normal use (Not abuse, or new physical damage), just call or schedule a repair to bring it back and receive a new replacement.