iPlayPower
Apple iPhone Repair in Seattle
Get your iPhone repaired quickly with OEM replacement parts.
iPlayPower can repair your broken iPhone the same day and usually within 30 minutes. If your iPhone screen is cracked, in need of a new LCD, has a weak battery, or is in need of other services, we offer quick, professional service with a warranty!
Check out our repair options and prices. There is a comfortable waiting area available, or you can drop off your iPhone and pick it up at your convenience.
iPhone Repaired Today
Get your iPhone repaired the right way. TODAY!
If you are in need of a cracked iPhone screen repair and you want the highest quality brand new replacement parts for your iPhone, iPlayPower is the right choice for you. See your iPhone work like the day you bought it.
All repairs are done with O.E.M. iPhone replacement parts. Each replacement touchscreen is tested before installation. iPlayPower can save you money and give your iPhone a new look.
Cracked or Shattered Screen Replacement
Battery Replacement
Charging Port Cleaning or Replacement
Home Button Replacement
Volume / Power Button Repair
Front or Back Camera Replacement
Earspeaker / Speakerphone / Microphone Repair
Headphone Jack Replacement (iPhone 4,5, & 6 series)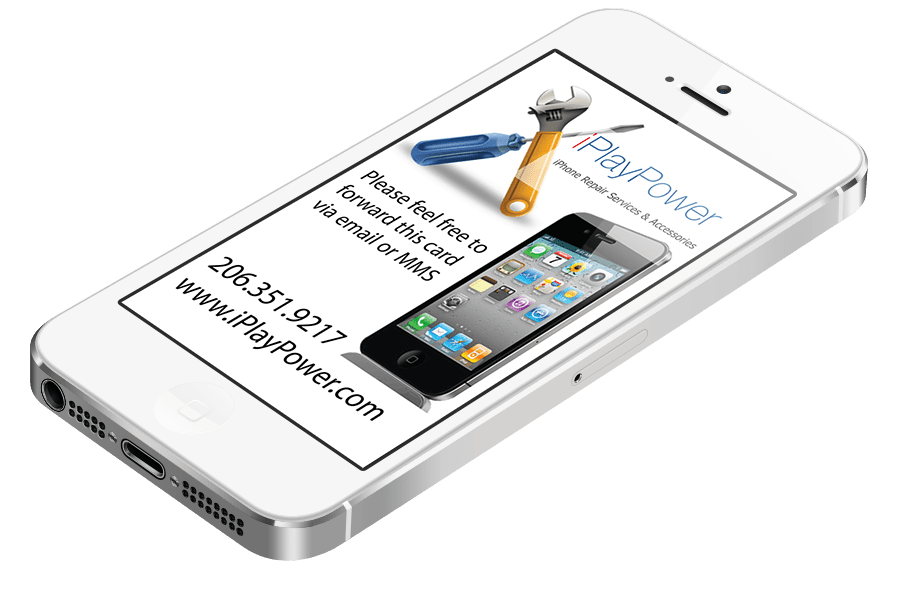 Directions Info
Conveniently Located South of Downtown Seattle.
Make sure you choose the best for your iPhone and visit iPlayPower for your cracked or shattered screen replacement or for other repair services.
We are located on Beacon Hill in Seattle, with easy access from I-5 and I-90, and only three blocks from the Beacon Hill Light Rail Station.
A broken iPhone will crimp your lifestyle.
Get your iPhone repaired the right way. TODAY!
Come visit iPlayPower and have your iPhone ready in 30 minutes.
We are located on Beacon Hill in Seattle, and can usually schedule you in within a couple hours notice!
Call iPlayPower NOW
(206) 351-9217