Popular OnePlus Smartphone Repairs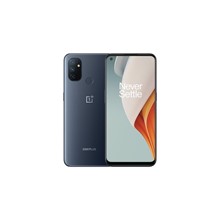 LED Screen Replacement for your cracked OnePlus Nord N100 Screen Repair. This is the best aftermarket OnePlus Nord N100 glass repl...
OnePlus Repair services
Get your OnePlus repaired the right way. TODAY!
If you are in need of a cracked OnePlus screen repair and you want the highest quality brand new replacement parts for your OnePlus series smartphone, iPlayPower is the right choice for you.
All repairs are done with OnePlus replacement parts. Each replacement touchscreen is tested before installation. iPlayPower can save you money and give your OnePlus series cellphone a new look.
Cracked or Shattered Screen Replacement
Battery Replacement
Charging Port Cleaning or Replacement
Home Button Replacement
Volume / Power Button Repair
Front or Back Camera Replacement
Earspeaker / Speakerphone / Microphone Repair
Headphone Jack Replacement