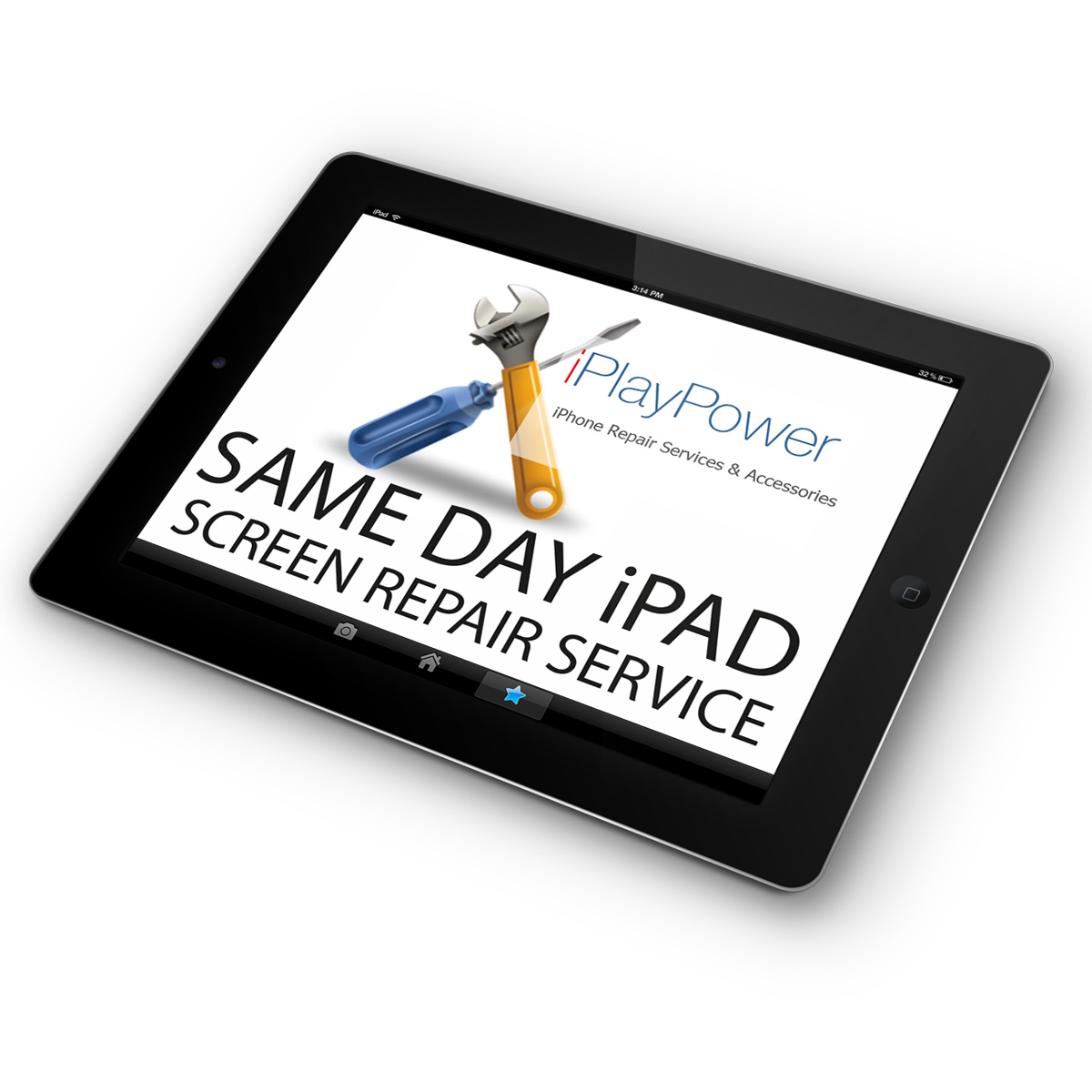 Apple iPad 9 Glass Screen Replacement
iPad 9 Glass Screen Replacement. A2602, A2603. A2604, A2605
iPad 9 Glass Screen Replacement
Replacement of your iPad 9 Glass Screen. if your iPad 9 has a cracked or shattered screen, but you can see images underneath. Sometimes you only need the glass replaced to repair your iPad. If this is the case, this is the repair for you. If your iPad 9 has spots on the screen, displays lines, or is not showing images at all, you will need a
iPad 9 screen replacement
(your LCD screen under the glass) to get your iPad 9 working again.
Compatible with:
A2602, A2603. A2604, A2605
What You Are Purchasing:
This is for Apple iPad 9 Glass Screen Replacement provided by iPlayPower. The cost includes all parts and labor, and a 90-day warranty. If the part fails in any way from normal use (Not abuse, or new physical damage), just call or schedule a repair to bring it back and receive a new replacement.