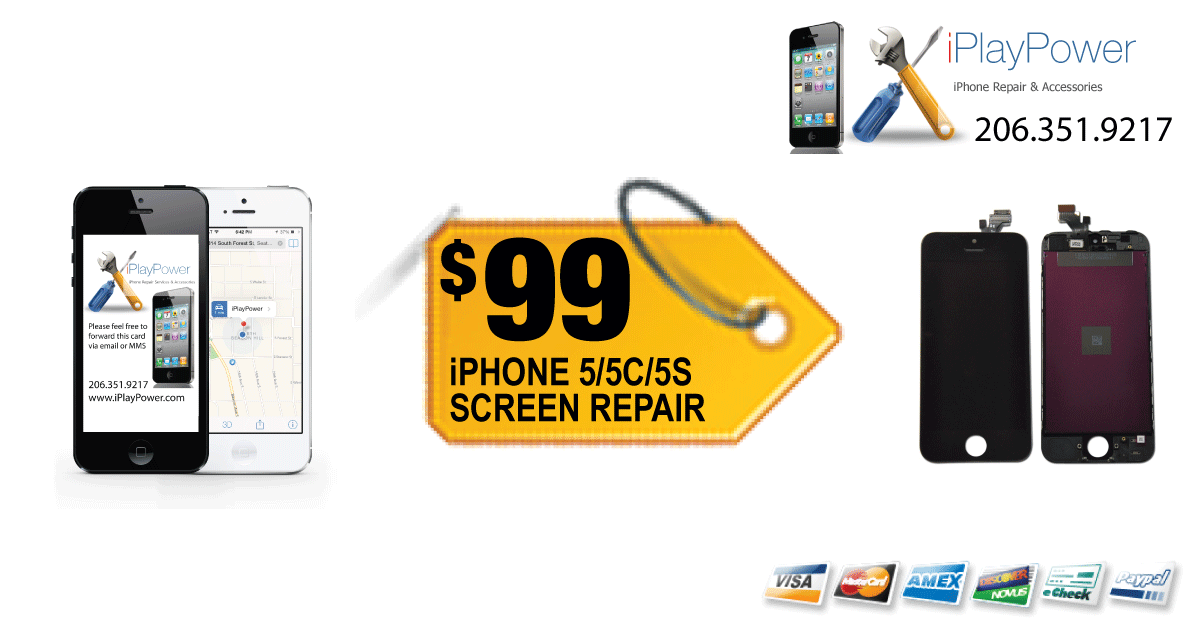 Apple iPhone 5 Repair with Warranty
Same Day Service
If you want a job done right and your iphone looking like it came brand new straight out of the box, iPlayPower is the iPhone repair service for you!
iPlayPower can change your broken screen on your iPhone FAST!
For the iPhone 5, 5C, and 5S, the repair takes about 30 minutes and comes with a 90 day parts warranty (excluding physical damage).
This repair includes all touchscreen components repaired or replaced with O.E.M. iPhone replacement screen parts, tested before installation. iPlayPower can save you money and give your iPhone a new look.
Lookout for fly-by-night repair services.
Think about it, is it worth meeting someone you may never be able to find again in a coffee shop for a "quick and cheap" repair to save a few bucks?
Come to iPlayPower and get your iPhone repaired by a licensed business in a reputable location.
Mailing and Location Address
iPlayPower
1814 S. Forest St.
Seattle,WA 98144
iPlayPower Hours
Monday - Friday: 10:00 A.M. - 7:00 P.M.
Saturday - Sunday: 10:00 A.M. - 5:00 P.M.