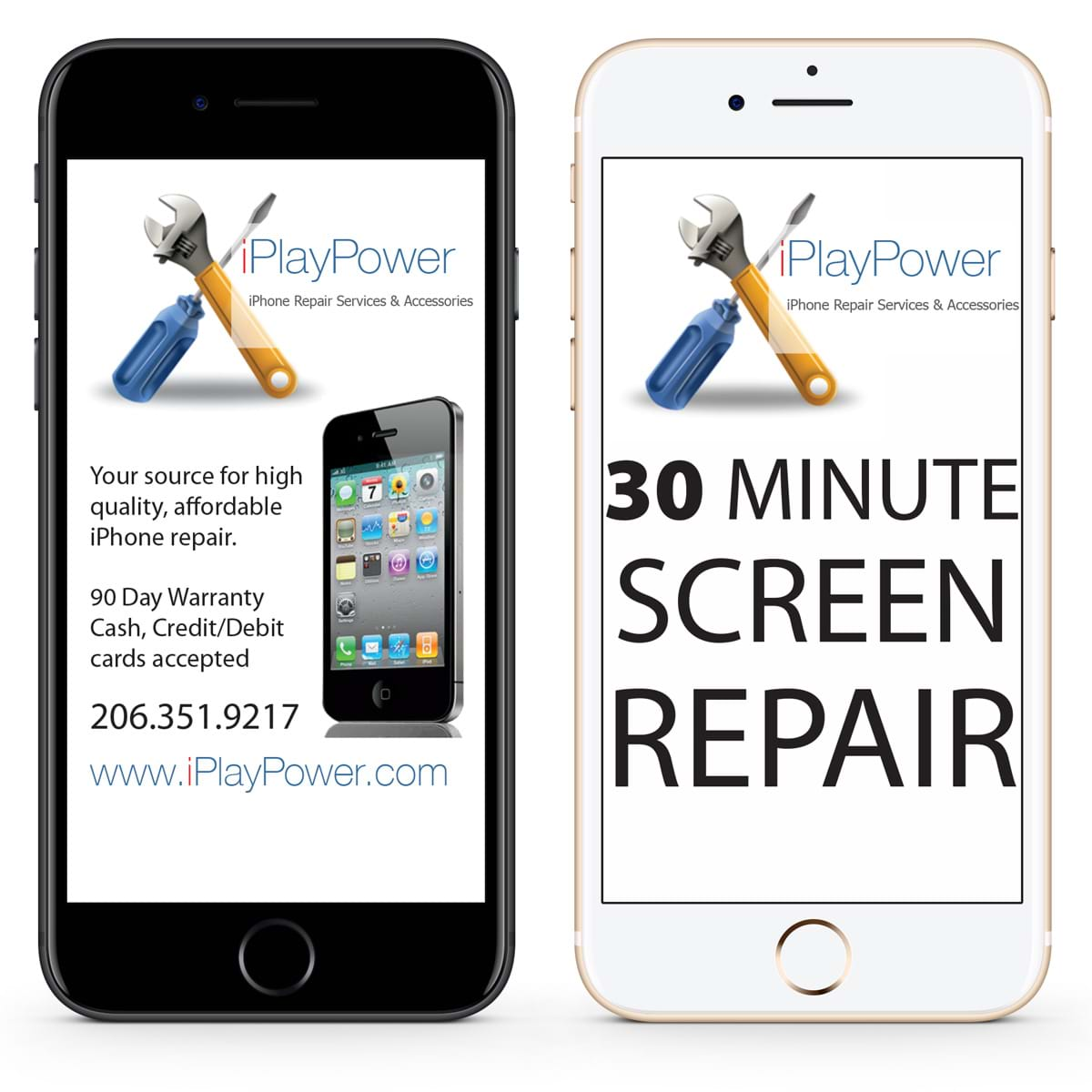 Apple iPhone 6S Glass Screen Repair
Apple iPhone 6S Screen Replacement. This repair includes a new high-quality aftermarket screen install and part migration.
COLOR CHOICES
Apple iPhone 6S Glass Screen Repair Info
Get your broken, damaged, cracked, or unusable touch digitizer panel replaced by iPlayPower and receive a high-quality brand new touch screen for your iPhone 6S.

This repair includes all touchscreen components repaired or replaced with a high-quality aftermarket screen replacement. Your original Home button and other components are migrated to your new iPhone replacement screen to ensure Touch ID functionality. Each replacement touchscreen is tested before and after installation. iPlayPower can save you money and give your iPhone 6S a new look.
iPlayPower iPhone 6S Screen Replacement Includes:
iPhone 6S Aftermarket Glass Touch Screen Replacement Part
Migration of your existing home button, front-facing camera, and associated parts to your new iPhone 6S replacement screen
Compatible Models:


What You Are Purchasing:
This is for Apple iPhone 6S Glass Screen Repair provided by iPlayPower. The cost includes all parts and labor, and a 90-day warranty. If the part fails in any way from normal use (Not abuse, or new physical damage), just call or schedule a repair to bring it back and receive a new replacement.