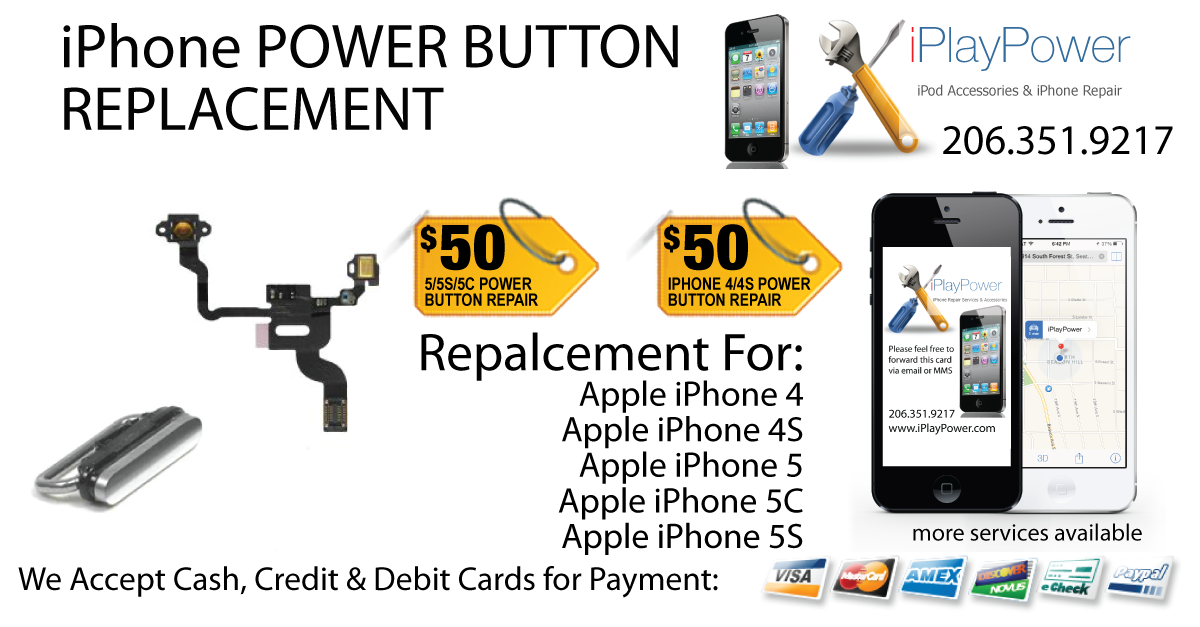 iPhone Power Button Repair Services
Same Day Service for your iPhone Repair
If your iPhone power button is stuck, broken, collapsed or not responding when pushed, iPlayPower can repair this problem for you and have your iPhone back to you within an hour.
We only use the best quality O.E.M. parts for your iPhone power button repair and offer a 90 day warranty on parts.
One of the most common parts to wear out on your iphone is your power button switch. iPlayPower has your replacement power button parts in stock for your iPhone 4/4S Power Button Repair.
Come visit IPlayPower and have your iPhone ready in an hour. We are available at your convenience and can usually schedule you in within a couple hours notice!
Get your broken, or unusable power button replaced by iPlayPower and receive a high quality O.E.M. new glass touch screen for your iPhone.