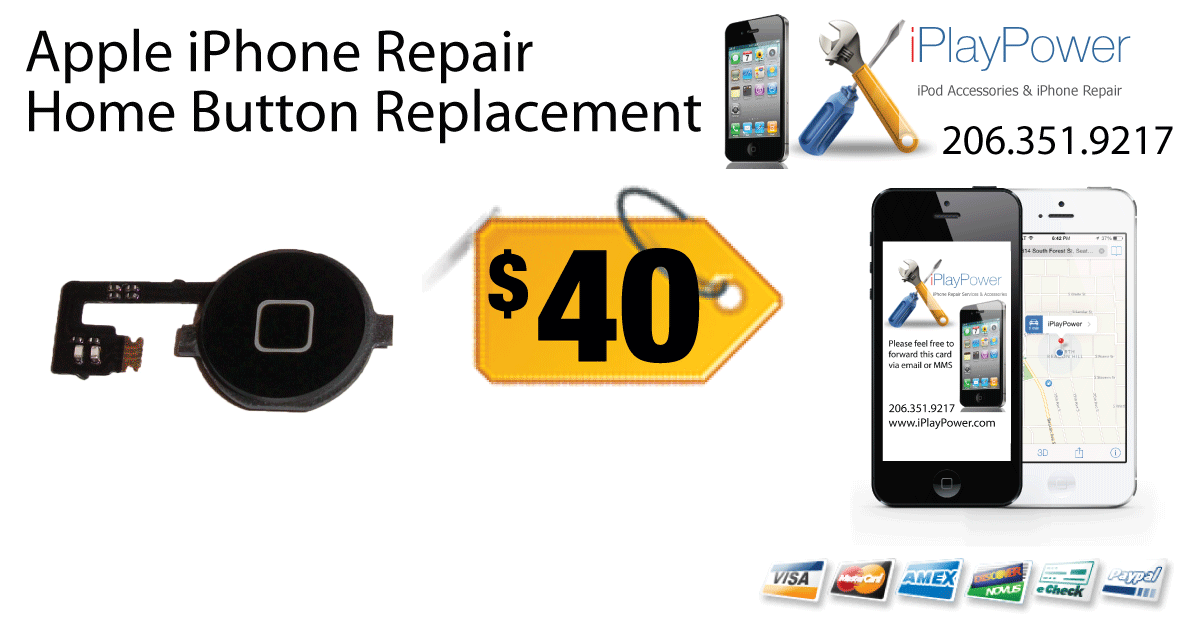 iPhone Home Button Repair Service
Same Day Service
When you home button is not working, you have lost the use of the most important button of your iPhone! Without the home button working properly, your iPhone is severely limited.
Get your iPhone Home Button Repair for your Apple iPhone 4/4S or iPhone 5/5C from iPlayPower and have your iPhone home button repaired quickly and within an hour.
iPhone 4 / 4S home Button Repair
Apple iPhone 5 / 5C
Call or text 206.351.9217, or schedule your repair service today!